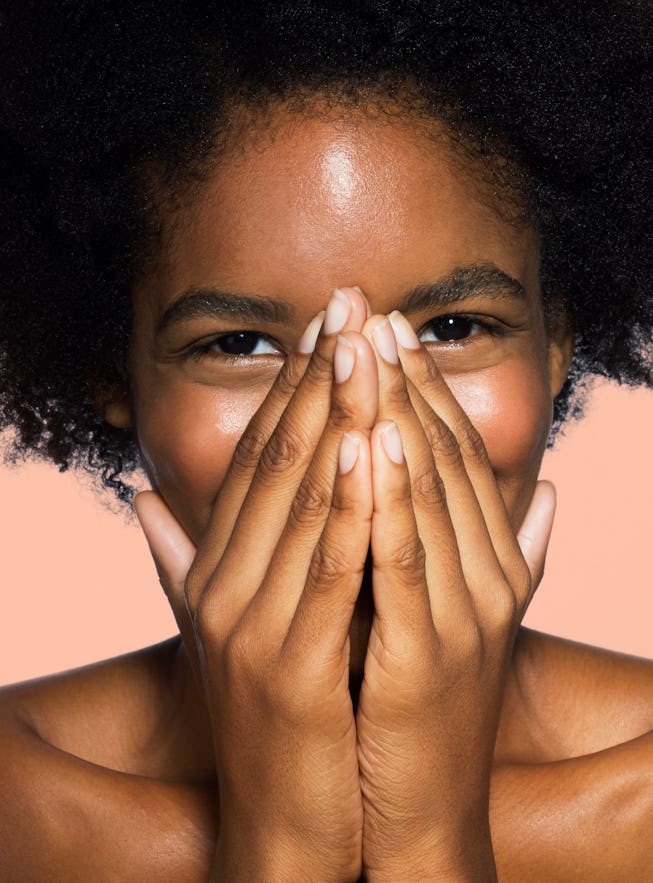 Jonathan Knowles/Stone/Getty Images
TikTok Is Predicting A "Naked Nail Girl Summer"
Turns out, going totally polish-free is officially trending.
This year so far, we've seen short nails make a comeback — with the likes of Iris Law, Hailey Beiber, and Jisoo all swapping their previously long, elaborate acrylics for natural nail length manis. While many have started rocking short nails with gel polish or even regular nail varnish, a recent viral TikTok makes a case for forgoing the polish altogether. Enter: "Naked nail girl summer".
After noticing influencers Alix Earle, Paige Lorenze, and Tinx all wearing bare nails, the creator @sydneyv.nichols posted the video declaring it the summer of not just skin tone nail polish shades— but totally naked, bare nails. "I've seen a ton of people rocking naked nails," she says. "I am so sick of going to a nail salon every two weeks to sit and get a gel manicure. I decided in January unless it was a special occasion, like a work meeting or a wedding, I was going to rock naked nails."
Both Tinx and Earle have already confirmed they're on board with "naked nail girl summer", with Earle commenting "I've been saying this!" and Tinx saying "Yessss." The video has also sparked other conversations in the comments, with people bringing up the cost of regular manicure upkeep and also the damage to their natural nails. "I've been waiting my whole life for this trend," wrote one person. "Nails have gotten so expensive it's really not worth it anymore," commented another.
We're sure the current economic climate has something to do with this so-called "trend" (hello recession-core) but it can also serve as a good reminder that natural nails can always look great regardless of what other looks are trending. So whether you're joining Law and Bieber on the short but painted wave or Tinx and Earle on the completely bare route, consider this permission to cancel your next mani appointment. Just make sure you have your cuticle oil at the ready.