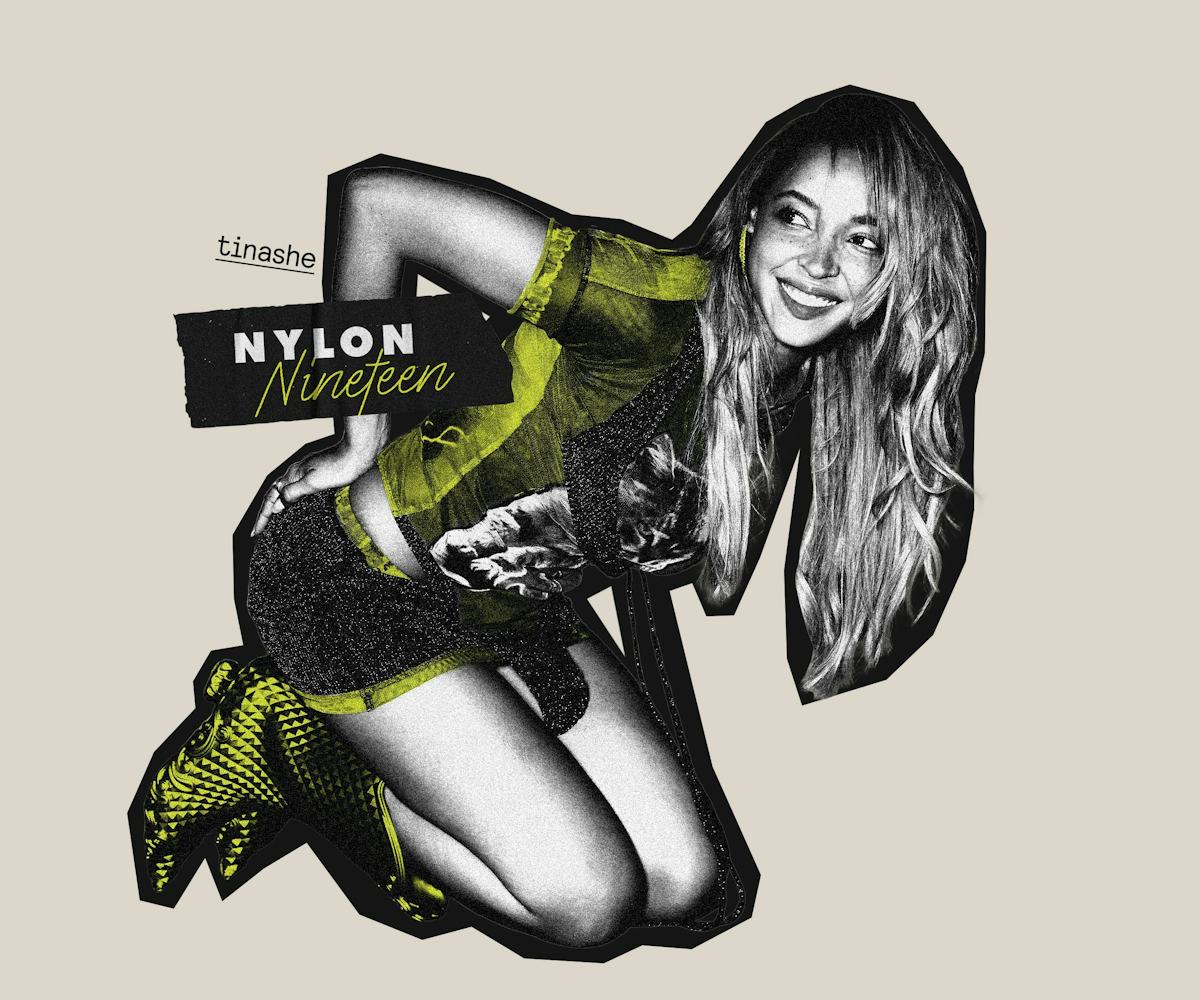 With 'BB/ANG3L,' Tinashe Wants You to Know The Real Her
To celebrate her new album, the R&B icon talks about ghost-hunting, still relating to Aquarius, and keeping the confetti from her first concert.
It's been almost ten years since Tinashe's debut album Aquarius put her on the radar of anyone who's partial to a murky alternative R&B song. As she celebrates the release of her sixth studio album BB/ANG3L, which drops on Friday, Sept. 8, this is something she looks back on. "I think I've grown up a lot since Aquarius and I'm just making whatever feels instinctual and trying not to overthink it," she tells NYLON. "But when I listen to those songs, they're still so relevant to my life now and what I'm going through." This, she says is a testament to the repeating cycles in our lives and the fact that, even though we grow and our perspectives may change, "who we are at a core stays the same." Her new album is about cutting right to that core.
Following her recent single releases, "Talk To Me Nice" and "Needs," Tinashe looks at the BB/ANG3L album as a way for fans to get to know her on a more personal level. That's why she shot the "Needs" music video in a grocery store. "I wanted it to be intimate and feel a bit more day-to-day, in a way," she says, noting that she doesn't usually enjoy food shopping but has always had a fantasy of "running amuck" in a supermarket when it's closed. "This album has a very personal approach. It doesn't feel performative or like there's a lot of extras. It's just really down to the raw emotion."
Before she embarks on her upcoming North American tour (where she is co-headling with Shygirl in October and November), Tinashe took on the NYLON 19 in celebration of the new album — where she gets into her ghost-hunting adventures, her love of cheese, and keeping the confetti from her first concert.