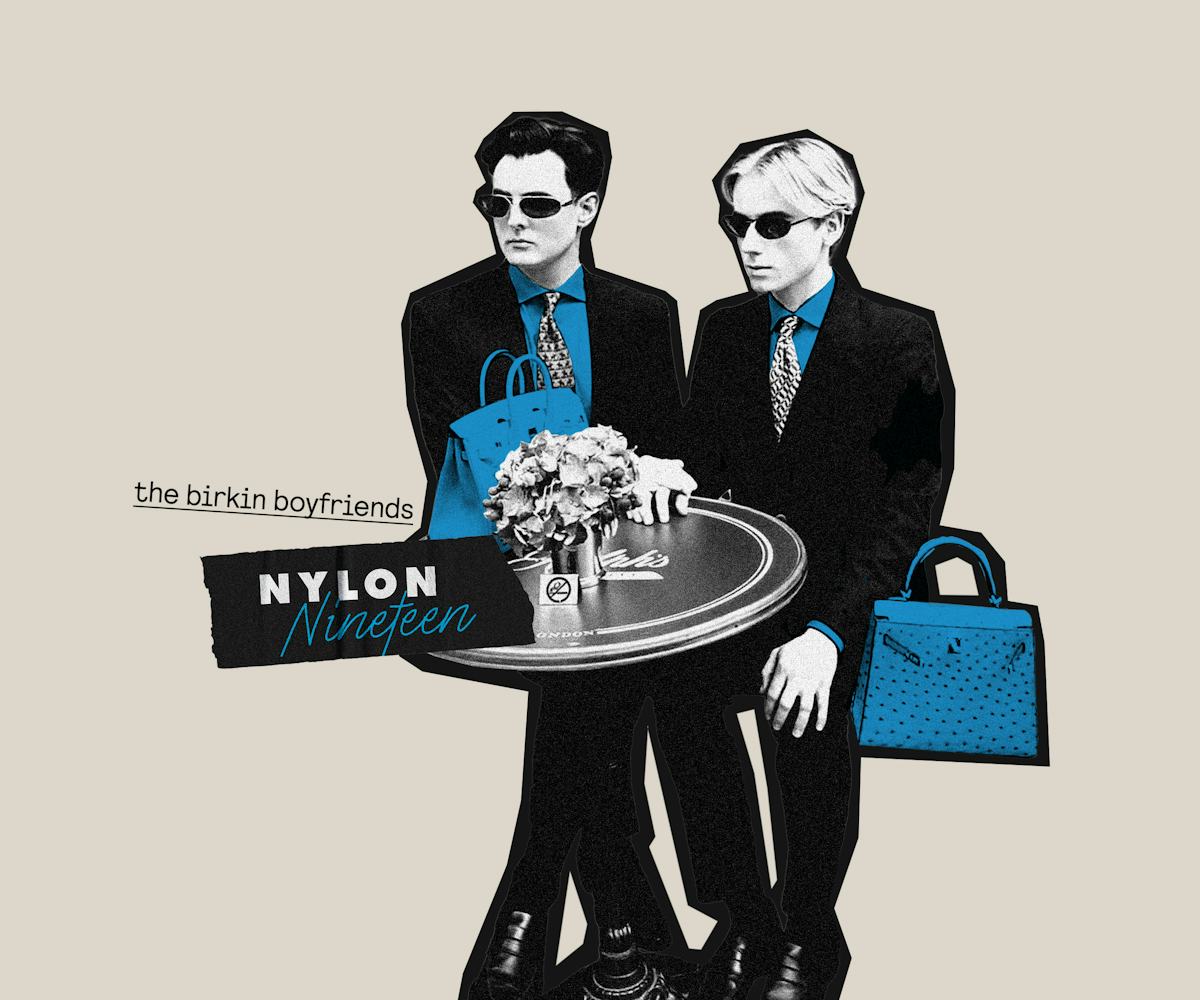 Nylon/Courtesy of The Birkin Boyfriends
The Birkin Boyfriends Are TikTok's Cutest Couple
"Glacially gliding" to a FYP near you.
For Liam and James, TikTok's Birkin Boyfriends, "glacially gliding" from coffee shops to their luxury store shopping appointments isn't a comedic bit — it's a lifestyle.
The Manchester-based couple is just as polished and delightful in person when we meet for drinks in London as they are online: crisp suits, sleek sunglasses, and a rambling, gregarious charm.
"We just love old Hollywood movies and the way the guys dressed," says James. "It's dreamy and it's entertaining and it's just beautiful to look at."
The duo has grown in popularity on TikTok over the past year, where they share glimpses of their lives — including their Hermès Birkin knowledge and personal collections, holidays across Europe, and plenty of Americanos with extra hot oat milk — with voice-overs so whimsical and earnest that they often read as parody.
"We're a couple, we're always together," says James. "We do stuff as a couple and then we don't think—"
"... anything of it," says Liam, finishing the sentence.
The Birkin Boyfriends have been together for nearly a decade, after regularly bumping into one another at the Ritz hotel bar in London. (Where else?) Liam would arrive at the bar to journal, and James would go with hopes of running into him. "I still have that journal now which says, 'I saw him again at the table.'"
Prior to joining TikTok, neither Liam nor James had a social media presence. But time after time, strangers would approach the couple on holidays, complimenting their style, and asking if they could follow them on Instagram. They decided to have a go at TikTok, which seemed more fun and engaging.
"I think with us, it's just about freedom and creativity," says Liam. "We're very fairly creative people so it's about if you have a vision of what you want to do. We don't think anyone even follows us."
Ahead, the Birkin Boyfriends take the NYLON 19, sharing everything from their ice cream-based hangover cures to their worst habit (which happens to also be their best beauty tip), and more.