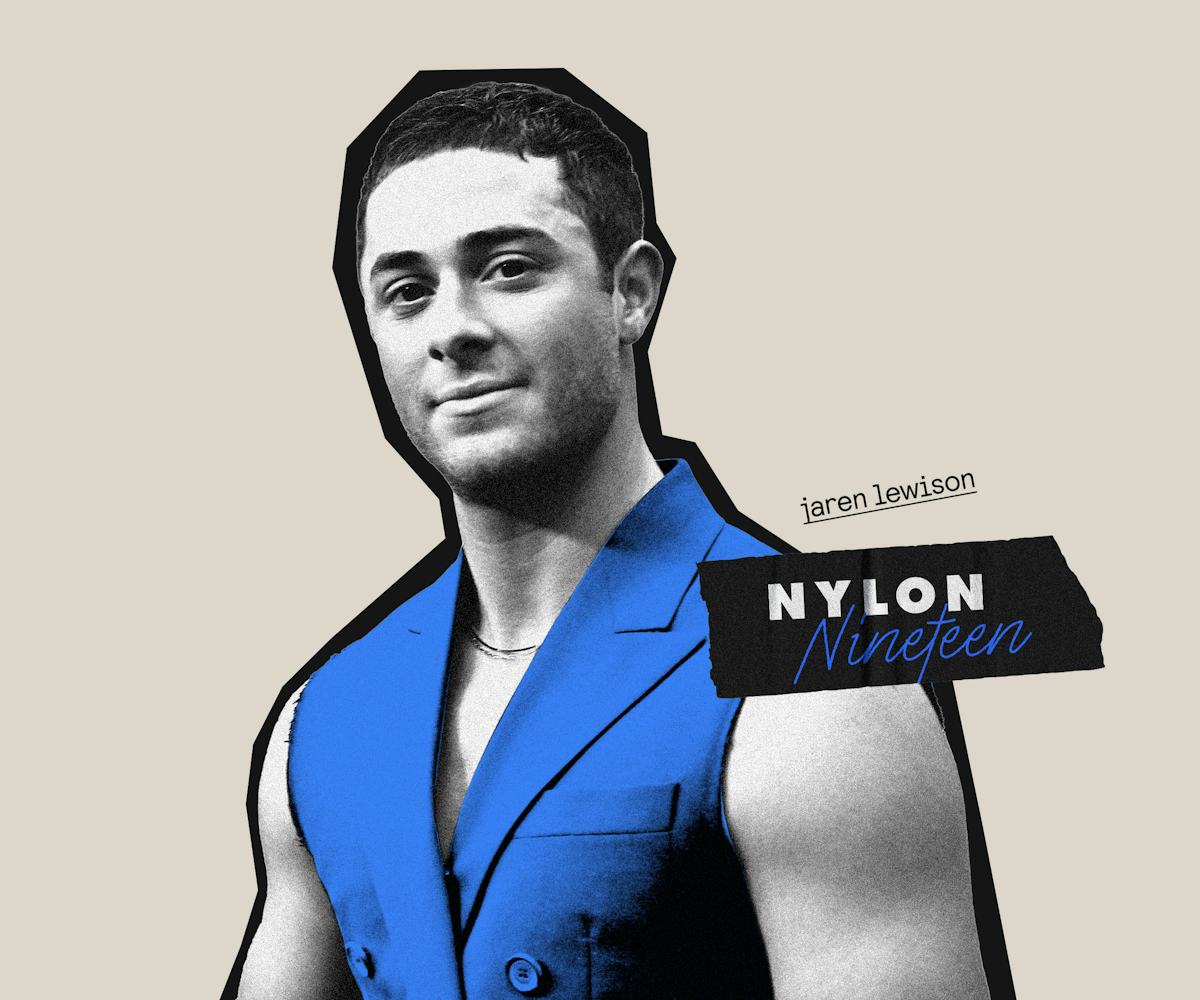 Nylon/Netflix/Getty
Jaren Lewison Is A Texas Boy At Heart
The Never Have I Ever Star takes the NYLON 19.
The following contains major spoilers for Never Have I Ever Season 4.
Right now, Jaren Lewison's DMs are being flooded.
It's the week leading up to the fourth and final season of Never Have I Ever, Netflix's hit coming of age comedy in which he plays the obnoxious nerd with a heart of gold, Ben Gross — and his fans are desperate to know how Ben's story ends. More specifically, they're waiting with bated breath to find out what happens with his will-they-won't-they romance with Devi Vishwakumar, the show's overachieving, hot-headed protagonist.
"It's a lot of fans being like, 'Does Devi end up with Ben? Can you tell me? I swear I won't tell anyone,'" he tells NYLON from Los Angeles.
Never Have I Ever Season 4 continues its streak of being a crown jewel amongst Netflix's seemingly endless stream of original content. Mindy Kaling and Lang Fisher create a deeply satisfying ending that honors the show's core tenets: the peaks and valleys of grief; diaspora pangs; and the enemies-to-lovers trope, perfected by Maitreyi Ramakrishnan and Lewison's excellent chemistry and knack for volleying a salvo of insults with comedic precision.
Lewison is touched by the show's global fandom — that the series and his character could mean so much to so many. "That's something that I still don't think that I've grasped," he says. "We're going to Brazil in about a week to promote the new season, and I looked at the schedule and there's one thing that says average audience, like, 9,000. And I was like, people? 9,000 people are coming to see the three of us?" (It's the "Come to Brazil" meme brought to life.)
Ahead, Lewison takes on the NYLON 19 in celebration of Never Have I Ever Season 4 — where he dishes on everything from his love for Whataburger to his latest internet rabbit hole.