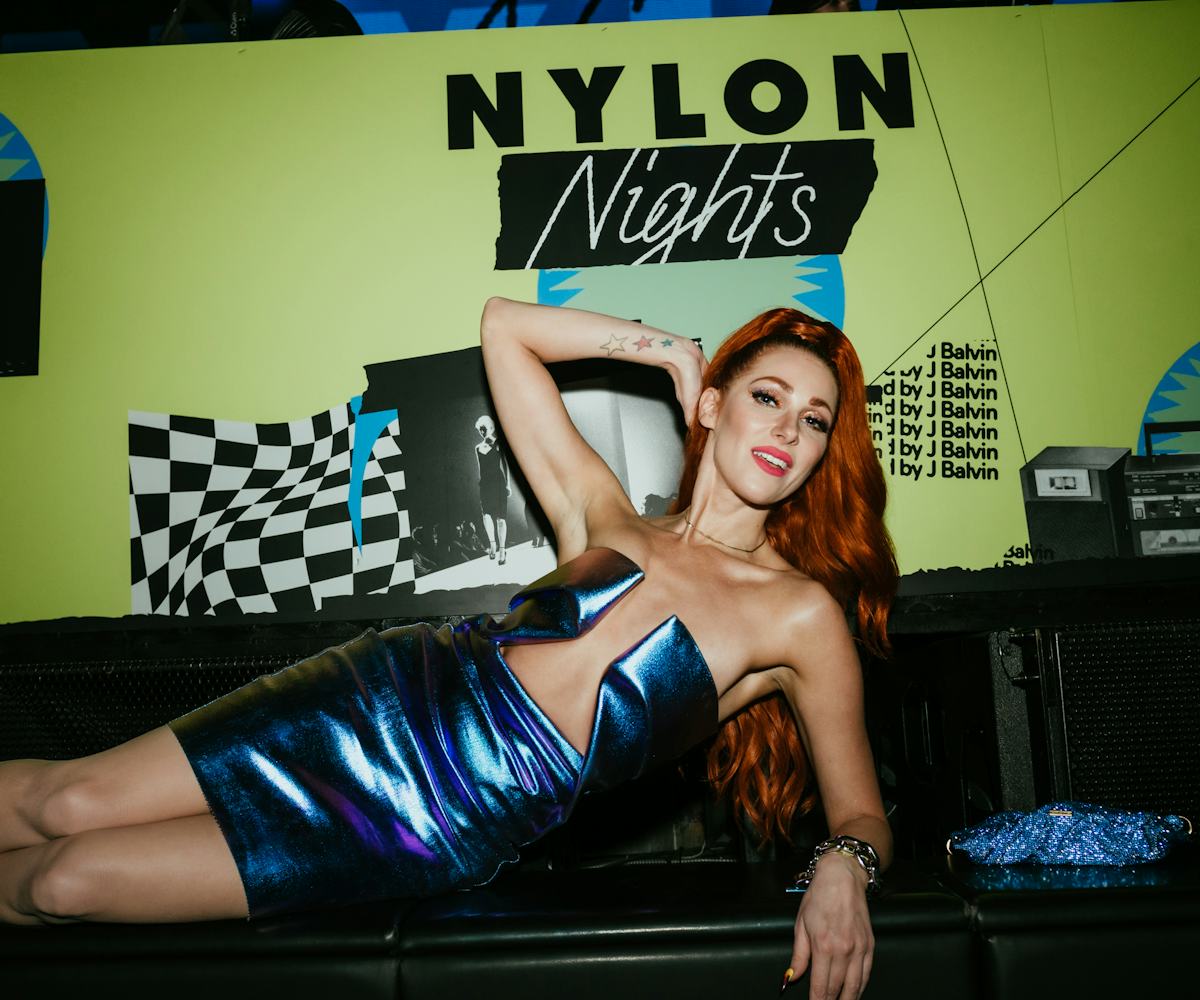 NYLON Party Report Card: NYLON Nights, Fashion Week Edition
NYLON helped kick off the week of runway shows with a fashion party done right.
Photographs by Jade Greene
Welcome to NYLON's Party Report Card, where we give you the Who, What, Where, Why, and When on this week's hottest parties — plus all the gossip you missed. It's the inside scoop you need to feel like you were on the invite list. Sorry in advance for the FOMO.
WHAT: NYLON Nights, Fashion Week Edition
WHEN: Wednesday, September 6
WHO: J. Balvin, Avril Lavigne, Lukas Gage, Chris Appleton, and more
WHERE: Nebula in midtown Manhattan
WHY: To kick off New York Fashion Week, Spring 2024
THE VIBE: After confirming with blowout events at both Art Basel and Coachella that it knows how to throw a damn good party, NYLON took over New York City on Wednesday, September 6 to celebrate the start of Fashion Week. At the luxe Times Square club Nebula, cocktails and peach flavored Celsius beverages flowed freely all night long, while the massive crowd danced to tunes by DJs Miss Monique, Mia Moretti, and Isabella Massenet. The party started with Madonna's Confessions on a Dance Floor deep-cut "Jump" and weaved its way through club trance and to reggaeton hits — the latter, of course, a celebration of sorts for the party host, "prince of reggaeton" and NYLON cover star J. Balvin.
Upstairs, meanwhile, partygoers had the chance to get their hair done by professionals, courtesy of Sephora, to ensure only finest party photo outcomes. Speaking of photos, Quay offered guests the chance to get aura readings and portraits shot on-site, wearing goods from the eyewear brand. A little bit after the clock struck midnight, under the soft, neon glow of the eye-catching NYLON sign, the forever queen bee of pop-punk (and yet another NYLON cover star) Avril Lavigne bopped through the party, to the utter delight of many former and current skater girls and rock chicks. This was a fashion party done right.
BEST DRESSED: Avril Lavigne, in a an oversized button-up shirt emblazoned with avant-garde faces, thigh-high boots, plenty of jet-black eyeliner, tastefully undone space buns atop her blonde head, and the the pièce de résistance of a spiky black clutch.
OVERHEARD: "Okay, this party ... it's giving big budget!"
Photographs by Jade Greene